Sail the Timeless Waters of the Nile River
Embark on a captivating voyage along the Nile River, where ancient treasures and cultural wonders await at every bend. Witness the grandeur of the iconic temples, tombs, and breathtaking landscapes, immersing yourself in a journey that intertwines history, natural beauty, and the timeless allure of Egypt.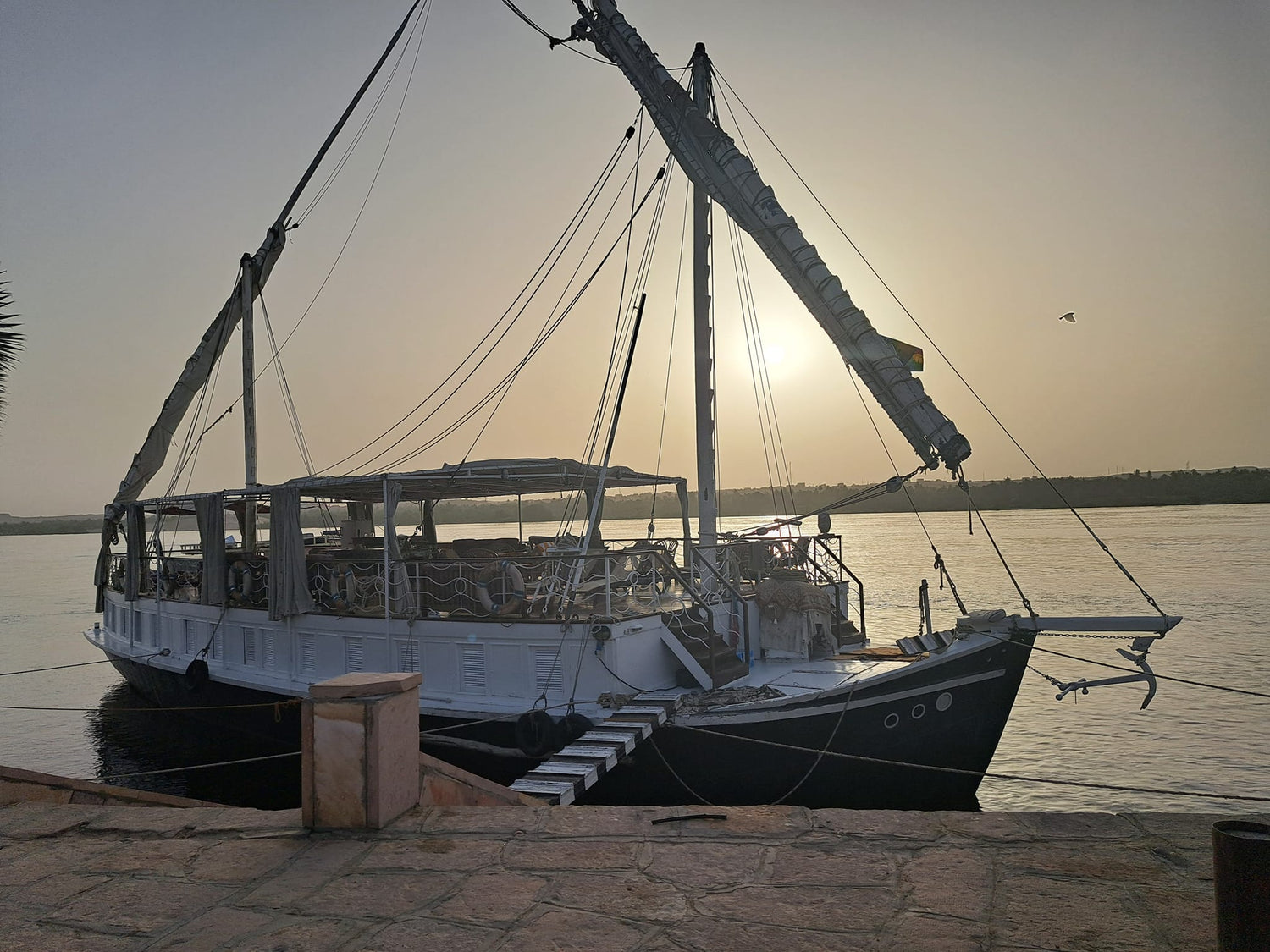 Dahabiya
Experience the epitome of luxury on our magnificent Dahabiya sailing boat, your ultimate choice for cruising the Nile River. Rent this exquisite vessel and embark on an unforgettable adventure, creating lifelong memories with your friends or family
View Itinerary
Felucca
For centuries, feluccas have gracefully glided along the Nile, preserving the timeless tradition of Egyptian sailing. Harnessing the power of the wind, to create a serene atmosphere allows you to soak in the breathtaking scenery along the Nile River.
View Itinerary
Nile Awesomeness!

Nothing was too much trouble for the crew, our room was well equipped and very comfortable, and the food was incredible authentic Egyptian cuisine. Our trip to Egypt was so enjoyable that we decided to extend our stay by another four days, and all the new travel arrangements were efficiently taken care of by our tour leader Mahmoud. There's nothing quite like lazing on the deck of the Sobek waving to Egyptian children on the bank, taking photos of water buffalo or simply watching the sun set over the West Bank of the Nile. We can't wait to go back again.

- Suzanne, Australia

The Best Way To See The Nile

The four days spent on the boat were a real highlight of our recent trip to Egypt.

I can't praise Nile Paradise, Baz and Mahmoud highly enough and would absolutely recommend them to anyone who is considering spending time in Egypt.

If I am lucky enough to return to Egypt another trip on the Sobek will be top of the to do list!

- Kate, UK

Can't Recommend More Highly

Definitely the best way to experience the Nile, offering more comfort and space than a felucca and yet the same peacefulness as you glide gently through the beautiful scenery.

Unlike the big cruise ships you get to stop pretty much where and when you want which gives you the opportunity to experience the real Egypt.

The food surpassed all my expectations and the crew were extremely friendly and helpful. An unforgettable experience, thanks to everyone who was involved. I hope I have the opportunity to return soon!

- Jason, California